products
Music CDs
I like Sunny Days, Fun Songs, Mother Goose, Animal Parade, and ABCs and 123s to provide teachers and parents with a way to help children have fun while they practice some very basic skills. Although the activities on the CDs are most appropriate for children in the ability range of 2 to 5 years, other children will also enjoy the songs.
I Like Sunny Days

I Like Sunny Days uses original songs to teach positive attitudes and self-esteem, foster character
development, and promote oral language proficiency. Social and Emotional Development: Interpersonal, Intrapersonal, Verbal/Linguistic, and MusicalRhythmic Intelligences.
Songs include: I Like Sunny Days, Yes, Please, Do you know what I can do?, Say Hi, I like you,
We're The Same Inside, The Name of The Game, Sad, Mad, Glad, Smile, What's Your Name, Mommy
Getting Bigger Every Day, Listen, and Lullaby. For a printable version of the lyrics click here.

Animal Parade
Animal Parade uses activity songs for developing gross and fine motor skills and understanding concepts. Physical and Cognitive Development: Body/Kinesthetic, Musical/Rhythmic, Verbal/Linguistic, Visual/Spatial, Social/Emotional, Mathematical/Logical Intelligences.
Songs include: Animal Parade, Circles Go Round, Rhythm Everywhere, Exercise Time, Five Fingers,
Everybody Walk, Circle Dance, Musicland March, Ball Game, Animal Farm Song, Riding On My Horse,
Feeling Funny, The Zoo Song, and Balancing.
For a printable version of the lyrics for the song Animal Parade click here.


ABCs and 123s
Songs and raps for letter and sound recognition and counting. Learn letter sounds and symbols, identify letter shapes, and count to 30 and 100. Language Development: Verbal/Linguistic, Visual/Spatial, Musical/Rhythmic Intelligences) Reproducible 8 1/2x11 or 11x14 letter and number posters, flash cards, and letter wall cards are available as free downloads on the Soundpiper Website.
School districts have used this successfully for their kindergarten classrooms! Modesto City Schools uses this
CD in conjuction with the Character Connection Program.
Only $8.95 plus shipping.
For school districts purchasing 500 "ABCs and 123s" CDs or more, email us for your discount price.
Fun songs
The Alphabet Song, BINGO, Tooraloora, Jack and the Beanstalk Story. Name of the Game
and more.
Coming soon!

Mother Goose
Songs include Famous Mother Goose Nursery Rhymes in song : Pat-a-cake, Wee Willie Winkie, Jack and Jill, Hickory Dickory Dock, Rock-a-bye Baby, This is the Way the Ladies Ride, and our own Mother Goose Rap.



Merry Christmas from Janne and Carla
A Christmas Album for family and friends. Janne and Carla performed throughout the West Coast and made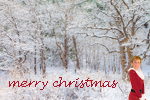 this album as a labour of love for all who enjoyed listening to them. Special thanks go to Gay Dunn for playing her cello so beautifully on our album. And we can't forget Sev Byerrum for our cover background photo ! All background vocals by Janne and Carla.
Non Commercial use only.
Educational Activities for Children, Parents and Teachers
Contact Us for downloadable lesson plans, activity sheets and Powerpoints to go along with each song. For a sample lesson plan Click here.
Downloadable Audio and PDF Files
Artwork Downloads
Wall Cards, Flashcards, Alphabet and Number Grids are available for the "ABCs and 123s" CD. Downloadable files are free for teachers and parents who have purchased the Character Connection and accompanying CD - ABCs and 123s.